Employment - Domestic Student Recruitment Officer
Domestic Student Recruitment Officer
Cape Breton University
Full-Time Temporary
Weekdays
Description
Reporting to the Office of the President, the Marketing, Communications and Recruitment Department exists to help drive and support initiatives, campaigns and projects designed to advance the strategic priorities of Cape Breton University (
CBU
). As a key group of brand champions, the Department prioritizes strategies and initiatives aimed at strengthening brand awareness and management through clear, consistent marketing and communications.
The Domestic Student Recruitment Officer is the first point of contact for students and provides welcoming, informative, efficient, friendly and reliable service, focused on enhancing the future student experience. This position will carry the responsibility of recruitment efforts for prospective students within Canada. The Domestic Student Recruitment Officer will participate in the lead generation process and nurture relationships with prospective students from the time they inquire about
CBU
until they register as a
CBU
student.
SPECIFIC

RESPONSIBILITIES

:
Provide quality customer service to prospective students, their influencers and the general public.
Represent CBU's Student Welcome Centre by answering face-to-face inquiries, providing guidance to students and visitors and conducting campus tours.
Nurture relationships with prospective students from the first point of contact through to enrolment ensuring positive brand experience.
Build and maintain relationships with high school guidance counselors, teachers, articulation partners and external educational agencies.
Execute and contribute to the Domestic Recruitment Operational Plan.
Coordinate recruitment activities with internal university departments and/or external agencies.
Provide information to staff/faculty and school counselors, students and general public regarding tours, visits, and presentations.
Participate in recruitment activities which involve travel.
Maintain familiarity with high school curriculums in target markets and stay informed of relevant local and national education trends and competitor marketing by reading educational blogs, research and demographic reports for development of the annual operational plan for assigned region(s).
Help fulfill the universities social media strategy to ensure prospective students are receiving information about programs, events, and all

CBU

related items that are of interest and provide insights for persona and/or target market profiling and development.
Utilize social media platforms (Facebook, Twitter, Instagram) to assist in the recruitment of students and the promotion of

CBU

while contributing regularly to departmental social media groups (Facebook, Twitter, Instagram, etc.) and responds to inquiries as quickly as possible.
Contribute to digital recruitment initiatives as assigned and assist in outlining communication strategies to key stakeholders (students, parents, guidance counselors).
Nurture prospective leads through CBU's Customer Relationship Management System Recruit
Provide regular reporting and data-driven recommendations to the Marketing Manager and Manager of Domestic Recruitment.
Advise on technical changes needed within Recruit as needed, such as creating new forms, emails, automated workflows, lists, etc.
Use professional judgment and discretionary authority to resolve problems and address concerns and issues related to admissions, registration, student accounts, student records and transcripts, tuition, exams, exchange programs, course planning, financial aid and scholarships.
Represent

CBU

within Canada and North America as requested
Prepare formal presentations and materials for distributions for events attended by 20 – 1,000+ people.
Must uphold the University's obligations to confidentiality and protection of personal information.
Other job-related projects and duties as assigned.
Requirements
Completion of an undergraduate degree (

CBU

graduate preferred).
Highly motivated, focused and results-oriented with the ability to meet expectations in a face-paced and dynamic environment.
Minimum of two (2) years of related experience.
Experience working within a Customer Relationship Management software considered an asset.
Demonstrated excellent leadership and problem-solving skills.
An understanding of the principles of appreciative advising.
Enthusiasm for

CBU

.
Initiative and flexibility to do the work that needs to be done.
Adept in the use of social media.
Previous sales experience considered an asset.
Excellent interpersonal and communication skills with tact and cultural sensitivity.
Ability to work in a team environment and maintain good working relationships with other employees.
Flexibility for travel and non-traditional working hours. A valid passport and driver's license are required.
How To Apply
Cape Breton University will be accepting applications for this opportunity via their Human Resource Information System (HRIS), or other external site. Please follow the link and the instructions below carefully. Failure to do so may result in disqualification.
Intended Audience
This employment opportunity is open for: Canadian, Permanent Residents, and Temporary Residents who are able to work for any employer in Canada (Study Permit and Open work permit holders).
Only applicants who are authorized to work in Canada will be considered.
Location Information
Community

Sydney

County

Cape Breton Regional Municipality

Province

Nova Scotia

Country

Canada
Opportunity Information
Employer

Cape Breton University

NOC Code

—

Experience Required

Yes

Available Openings

1

Pay Type

To be Determined

Remuneration

To be Determined

Estimated Weekly Hours

—

Start Date

—

End Date

—

Language

English

Language Proficiency Level

Fluent (CLB 10-12)

Posted on

June 23rd 2022

Expires

June 29th 2022
Employer Profile - Cape Breton University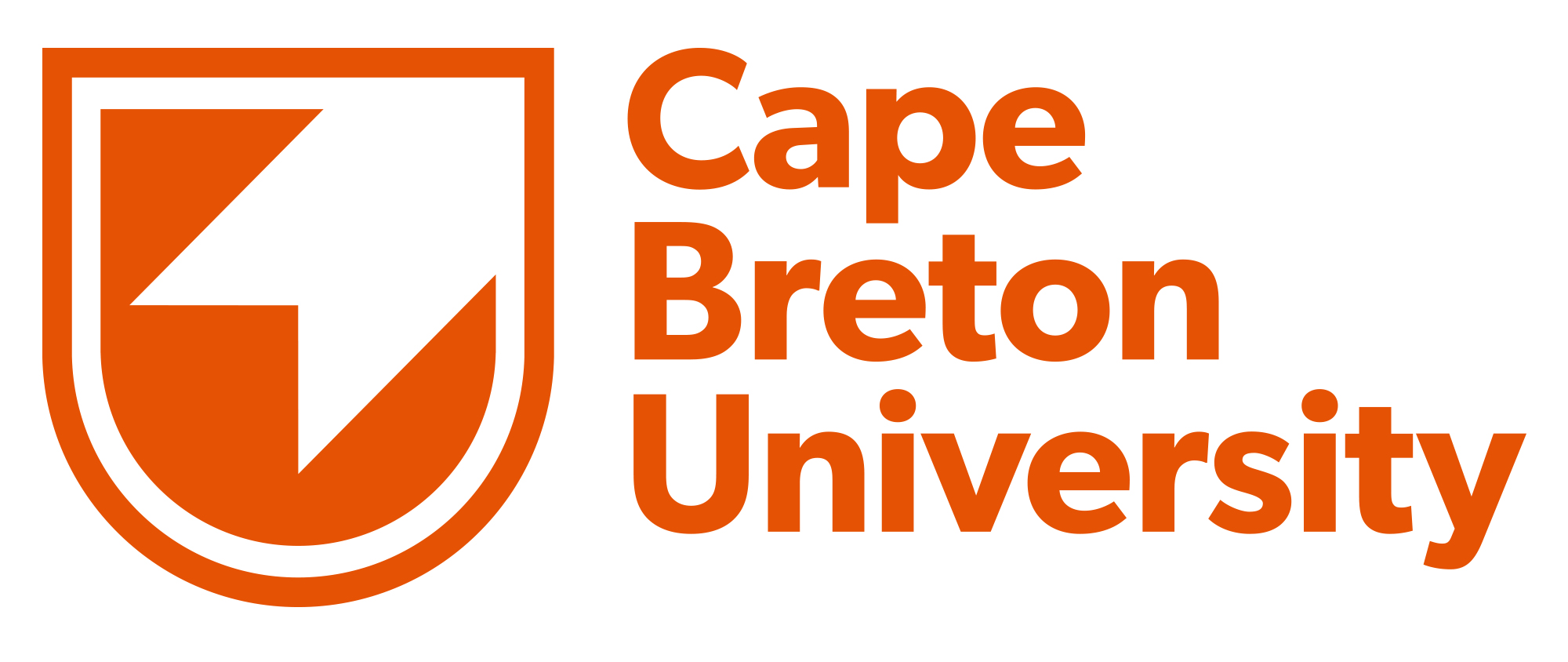 View Website
General

Organization ID

4

Organization Name

Cape Breton University

Organization NAICS

Universities (6113)

Location

Address

1250 Grand Lake Road

City/Community

Sydney

Province

Nova Scotia

Country

Canada

Postal Code

B1P 6L2

Contact

Website

Miscellaneous

Seasonal

No