Employment - Early Childhood Educator
Taigh Curaim Day Care Society
Permanent
Weekdays
Description
Overview: Taigh Cùraim Day Care is located in Victoria County with a site in Baddeck, Nova Scotia and two more sites set to open in Ingonish and Bay St. Lawrence in 2023. Taigh Cùraim is Gaelic and means "to be entrusted in the care of". Our goal is to provide a safe space to nurture the development of the children in our county. An important aspect of attaining that goal is to ensure our team members work in a space where they feel valued and appreciated for the work they do. We understand you are trying to live your best life, and we believe your employer and work life plays an important role in helping that happen.
Requirements
Summary: Taigh Cùraim Day Care Society requires a Early Childhood Educators (ECEs) to be responsible for assisting in guiding and instructing children, from infancy to preschool age, in a variety of educational subjects and life skills. Subjects and life skills include; music, art, social science, literature, physical activity, personal hygiene and healthy eating. In addition, the Early Childhood Educator will assist children with nurturing developmental and cognitive skills such as physical, mental, and social development.
Duties and Responsibilities:
Develop and deliver age appropriate programs.
Supervise, guide and assist children in daily activities.
Provide a safe and happy environment.
Record necessary information pertinent to each child
Maintain equipment and assist in housekeeping duties.
Read each individual child's files in his/her class and be knowledgeable about his/her medical and developmental histories.
Interact with infants and children to encourage their involvement in activities.
Provide a warm, safe, and caring environment that is kept orderly, clean, and appealing.
Other duties as required.
Skills and Experience
College diploma in a human services field including: Early Childhood Education (ECE), Education Assistant (EA), etc.
Ability to effectively interact and relate to children in a developmentally appropriate manner.
Knowledge and understanding of day care policies, compliance regulation and appropriate legislation.
First Aid certification, criminal record check vulnerable sector clearance.
Excellent interpersonal skills, verbal and written communication skills.
High level of energy and patience.
Genuinely committed to helping children learn.
A broad knowledge of child development and teaching methods.
How To Apply
Taigh Curaim Day Care Society will be accepting applications for this position via the Cape Breton Job Board. Applicants will need to first create a complete account before applying directly through this page.
Intended Audience
This employment opportunity is open for: Canadian, Permanent Residents, and Temporary Residents who are able to work for any employer in Canada (Study Permit and Open work permit holders).
Only applicants who are authorized to work in Canada will be considered.
Location Information
Community

Baddeck

County

Victoria County

Province

Nova Scotia

Country

Canada
Opportunity Information
Employer

Taigh Curaim Day Care Society

NOC Code

—

Experience Required

An Asset

Available Openings

15

Pay Type

Hourly

Remuneration

19.67 (Negotiable)

Estimated Weekly Hours

38.00

Start Date

July 3rd 2023

End Date

—

Language

English

Language Proficiency Level

Posted on

May 4th 2023

Expires

July 31st 2023
Employer Profile - Taigh Curaim Day Care Society
Taigh Curaim Day Care Society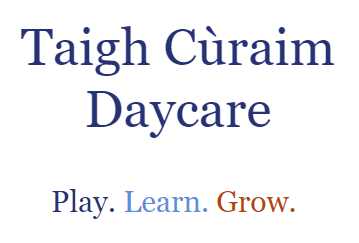 General

Organization ID

38

Organization Name

Taigh Curaim Day Care Society

Organization NAICS

Child day-care services (6244)

Location

Address

526 Chebucto Street

City/Community

Baddeck

Province

Nova Scotia

Country

Canada

Postal Code

B0E 1B0

Contact

Miscellaneous

Seasonal

No