Community Volunteer - Immigrant Advisory Table (IAT) Member
Immigrant Advisory Table (IAT) Member
Cape Breton Local Immigration Partnership
Work from home
Description
The CBLIP Immigrant Advisory Table (IAT) is looking for new members! In order to better represent island-wide perspectives, the IAT prefers applications from newcomers living outside of CBRM.
Our Mandate
The CBLIP Immigrant Advisory Table (IAT) works alongside the CBLIP Council and working groups to ensure that CBLIP decisions are grounded in the lived experience of immigrants. IAT members also act as CBLIP liaisons in the community and help to identify newcomer settlement challenges and opportunities.
Member Roles & Responsibilities
IAT members will provide direction to the CBLIP by:
Participating in regular meetings of the IAT;
Reviewing documents and completing assigned tasks between meetings;
Advising on the activities of the CBLIP from the perspective of newcomers – including the development of strategic plans, action plans and projects;
Sharing information between the CBLIP and their networks;
Collaborating on the development of an annual IAT action plan that will serve to achieve desired outcomes for the IAT (to be submitted by March 31st each year);
Planning and implementing the projects identified in the annual action plan.
Consulting for groups or organizations seeking to adapt programming and activities to better meet newcomer needs;
Promoting the work and values of the CBLIP through friends, community channels and networks; and
Acting as champions of welcoming and inclusive communities.
Participating in quartly meetings that are held in person and/or virtually.
Ineligible Persons
People born in Canada
Requirements
Membership
The IAT will be comprised of a maximum of 20 members, representing a diverse range of voices, backgrounds and experiences.
IAT members will be enthusiastic volunteers who:
Were born outside of Canada;
Are now living in Cape Breton;
Believe that a diverse and inclusive community is a healthy community;
Are eager to find ways to improve the newcomer experience in Cape Breton; and
Feel comfortable communicating in English in a supportive and friendly environment
Appointment Method
New members will be recruited via public announcement. Current IAT members will assist in recruitment through their personal and professional networks. Interested applicants may apply by completing a brief application form. Application forms will be reviewed quarterly by the IAT Co-Chairs.
How To Apply
Cape Breton Local Immigration Partnership will be accepting applications for this opportunity via their Human Resource Information System (HRIS), or other external site. Please follow the link and the instructions below carefully. Failure to do so may result in disqualification.
To apply, please complete the CBLIP Immigrant Advisory Table Application Form by clicking the "Apply here" button below.
Opportunity Information
Employer

Cape Breton Local Immigration Partnership

Experience Required

No

Available Openings

9

Pay Type

Volunteer

Remuneration

To be Determined

Remuneration Details

—

Term/Duration

2 years

Meeting Frequency

—

Estimated Weekly Hours

—

Start Date

—

Language

—

Posted on

April 28th 2023

Expires

June 27th 2023
Employer Profile - Cape Breton Local Immigration Partnership
Cape Breton Local Immigration Partnership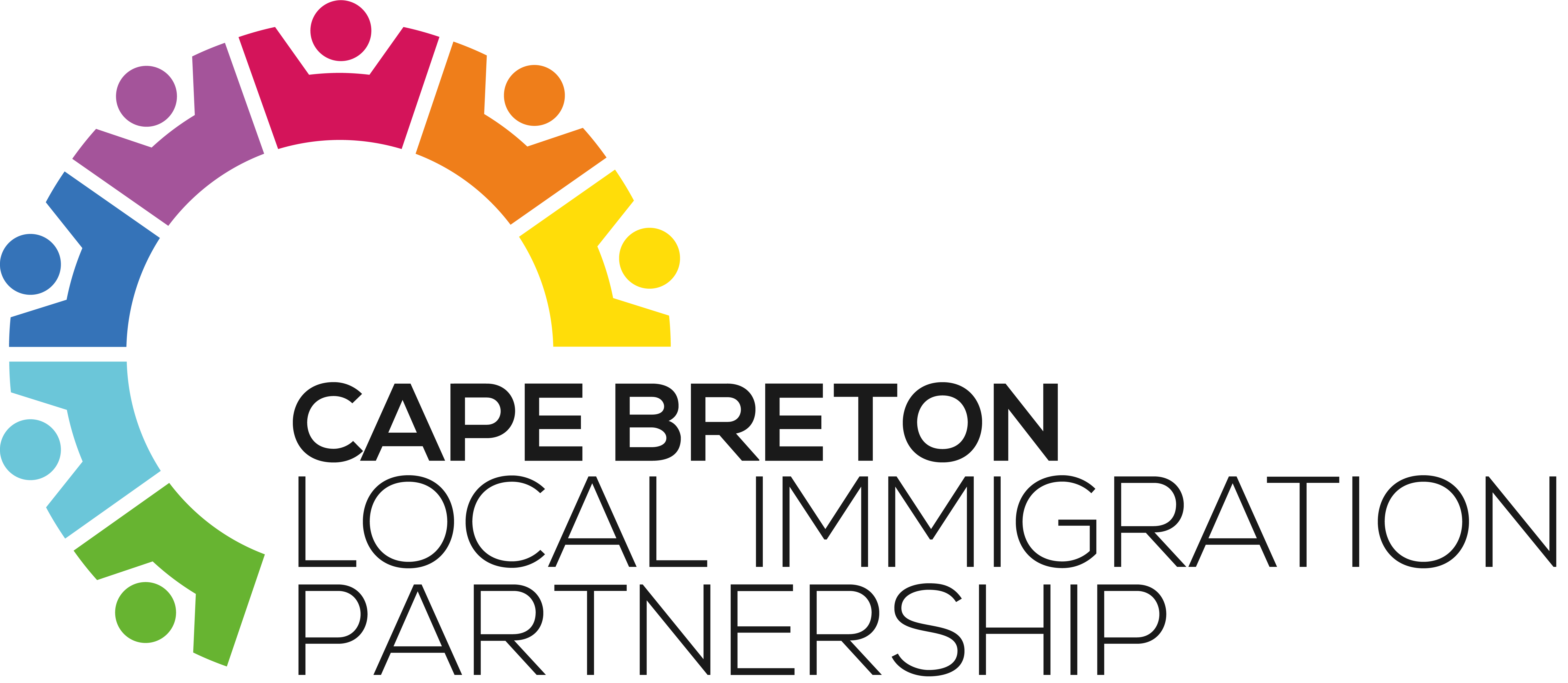 General

Organization ID

75060

Organization Name

Cape Breton Local Immigration Partnership

Organization NAICS

—

Location

Address

285 Alexandra St.

City/Community

Sydney

Province

Nova Scotia

Country

Canada

Postal Code

Contact

Miscellaneous

Seasonal

No