Job Details - Assistant Professor, Sociology
Assistant Professor, Sociology
Cape Breton University
Full-Time
Weekdays Nights
Description
The Department of L'Nu, Political and Social Studies in the School of Arts & Social Sciences at CBU invites applications for a full-time tenure-track position in Sociology at the rank of Assistant Professor. This position will commence August 2021.
One of Canada's youngest and most ambitious universities, CBU recognizes its location on Cape Breton Island as part of Mi'kma'ki, the ancestral and unceded territory of the Mi'kmaq people. CBU offers a comprehensive set of liberal arts, science, and professional programs and a unique commitment to community, economic development, aboriginal learning, and research into many aspects of environment and culture. Currently home to approximately 5000 students, CBU's vision of higher education allows students to pursue diverse fields of study in programs with national reputations in final year student satisfaction, faculty-student interaction, and employability.
CBU delivers an authentic multicultural experience to all who become part of its community. Our faculty bring passion to their teaching and research, and we are known for our smaller class sizes as well as our friendly and inclusive culture. Strong community involvement and a spirit of entrepreneurship enhance CBU's position in post-secondary education.
The successful candidate will have expertise in and a demonstrated capacity to teach quantitative methods (including statistics) and pursue a vigorous research agenda in one of the following broad areas: 1) Critical Criminology, or 2) Sociology of Health, Illness and wellbeing (especially addictions research). In addition to quantitative methods, there will be a responsibility to teach existing courses in one of those two areas and to engage in curriculum development. We are a small, interdisciplinary department, so candidates with specialties that complement but do not duplicate areas already covered within our complement may also be considered.
The successful candidate will also have an understanding of/appreciation for mixed methods research strategies. This department is particularly seeking candidates with an interdisciplinary approach to teaching and research, willing to engage in relevant collaborative research with colleagues on campus and/or in the broader community.Applicants must have a completed PhD in Sociology. The doctoral requirement may be waived if the candidate has a Master's degree and has at least three (3) years experience at the post-secondary level in positions where both teaching and research are required.
CBU teaches programs on campus, off campus in locations across and outside of Canada, and on-line. The university and its partners will therefore provide opportunities for faculty members to teach in different modes in different locations as part of their regular workload. While these opportunities may not be available equally for all faculty positions in all programs, a clear willingness to teach in different modes and locations will be noted as part of your application.
Applicants are expected to demonstrate potential and commitment with regard to teaching, research/creative/scholarly activities and service to Cape Breton University, community and profession.
The union affiliation of this position is with the Cape Breton University Faculty Association.
Click here to view more information and to apply.
Applications must be received by June 20, 2021.
Cape Breton University is strongly committed to fostering diversity within our community. We welcome those who would contribute to the further diversification of our staff, our faculty and its scholarship including, but not limited to, women, visible minorities, Aboriginal people, persons with disabilities, and persons of any sexual orientation or gender identity. Please note that all qualified candidates are encouraged to apply but applications from Canadians and permanent residents will be given priority.
Cape Breton University
Human Resources Dept.
1250 Grand Lake Road, Sydney, NS B1M 1A2
Intended Job Posting Audience
This employment opportunity is open for: Canadian, Permanent Residents, and Temporary Residents who are able to work for any employer in Canada (Study Permit and Open work permit holders).
Only applicants who are authorized to work in Canada will be considered.
Location Information
Community

Sydney

County

Cape Breton Regional Municipality

Province

Nova Scotia

Country

Canada
Job Information
Employer

Cape Breton University

NOC Code

University professors and lecturers (4011)

Experience Required

Yes

Available Openings

1

Pay Type

Salary

Pay Rate

To be Determined

Estimated Weekly Hours

—

Start Date

August 2nd 2021

End Date

—

Language

English

Language Proficiency Level

Fluent (CLB 10-12)

Posted on

May 21st 2021

Expires

June 20th 2021
Employer Profile - Cape Breton University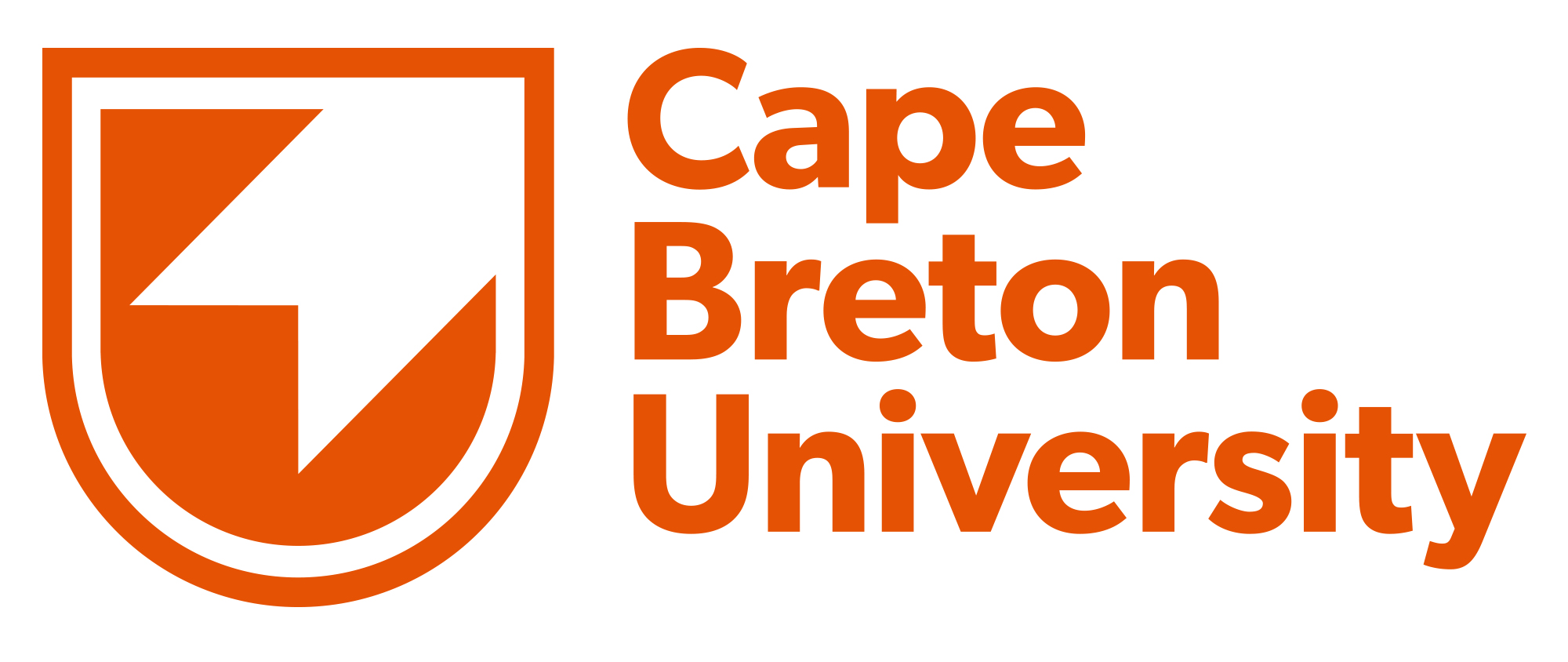 Visit Website
General

Organization ID

4

Organization Name

Cape Breton University

Organization NAICS

Universities (6113)

Location

Address

1250 Grand Lake Road

City/Community

Sydney

Province

Nova Scotia

Country

Canada

Postal Code

B1P 6L2

Contact

Website

Miscellaneous

Seasonal

No