Employment - Training Facilitator
Protocase Inc
Full-Time
Weekdays Evenings
Description
Training Facilitator
Location: Sydney, NS
Term: Permanent, Full-Time
Shift: Afternoons (3PM to 11PM)
Number of Positions: 1
Anticipated Start Date: As Soon As Possible
About Working at Protocase/45Drives
Full disclosure, we work a little differently here at Protocase Inc./45Drives. This isn't a job where you punch in and punch out. we come to work every day because we wish to earn a living in a meaningful way. We believe too many people exist without finding joy and meaning in their career. At Protocase Inc./45Drives, we create workplaces where our people want to come to work in the morning and feel good when they go home at the end of the day. It only exists and thrives because each of us contributes in our own way. Does this sound like something you want to be a part of?
About our Companies
Established in 2001, Protocase Inc offers unique custom manufacturing to the engineering, design and research industries by combining advanced manufacturing techniques with innovative software. Using the expertise and dedication of more than 350 employees, Protocase is proud to have a client base of over 16,000 customers throughout North America and around the globe. Customers include Boeing, L3, Raytheon, Google, Apple, Microsoft, NASA, MIT and many more. To learn more about the company, visit http://www.protocase.com.
45 Drives is a division of Protocase that develops, manufactures, services, and sells ultra-large, customizable data storage systems. 45 Drives is highly differentiated from mainstream computer manufactures due to its open designs and relationships with the open-source software community. The company stays true to its community roots in its product development, technical support and business practices. Learn more about 45Drives: http://www.45drives.com/
Values/Ethical Guidelines (What we live by!)
Our Customers are #1
Help Others Succeed
Build and Maintain Functional Relationships with Everyone
Trust
Respect
Openness, Honesty and Transparency, Respect Common Sense
About The Opportunity
Here at Protocase, we are extremely fortune to have an amazing group of customers who work on projects that are literally changing the world, across many different industries and sectors. Our customers voluntarily choose to buy custom enclosures, parts and panels from us. Why? Because our manufacturing is so fast, professional and hassle free, it makes their lives easier. That's why our customers really appreciate what we do. Without a strong team of people working behind the scenes who feel confident, well trained and supported in their work, we cannot properly serve our customers and ensuring they keep choosing to work with Protocase. As a Training Facilitator, you will be playing the vital role of ensuring our new employees are thoroughly prepared for their specific roles.
Essential Requirements
Excellent verbal and written communication skills, which enable you to effectively educate employees and communicate with supervisors
Well developed understanding of processes, such as how to enable group decision-making, problem-solving, and organizing and structuring agendas for appropriate results
1 or more years' experience in a training role or teaching role a major asset
Prior experience in Training. or Education (a degree/certification in Training, Education or a related field considered an asset)
Excellent communication skill sand the ability to convey complex information in an understandable way.
Knowledge of various teaching methods.
Excellent computer skills including Microsoft office, excel, or other applicable software
Deliver well structured training programs
Monitoring, evaluating, and taking an accurate and adequate record of training activities and program effectiveness
Communicating the correct information and handling questions from trainees
Laying out the standards by demonstrating the skills that are being taught
Critically examining the trainees understanding and progress and making necessary adjustments to the program in conduction with supervisors
Evaluating the effectiveness of training programs in conjunction with supervisors
About the Benefits:
Besides a total compensation package that ranges between $43,000 and $51,400 inclusive of quality incentive and dependent upon experience, you will also enjoy the following benefits:
Medical, Dental, Life Insurance, Group Insurance Benefits, cost-shared YMCA
membership and Pension Plan (RRSP and DPSP) at six months of employment
Two weeks' vacation (three weeks' vacation at three years of employment; four weeks'
vacation at five years)
Regular social events including seasonal parties and monthly lunches


Although our business is growing, our team remains supportive, inclusive and tight-knit. Continuous improvement has always underpinned our success and we actively foster an environment of open communication, creative collaboration and the sharing of ideas. Don't miss out on the opportunity to be a Leader in Eastern Canada's best place to work!
Hear from some of our current employees!
"It's an awesome place to work because you're empowered to take initiative and try new things. It's a real team atmosphere, where every department is appreciated and it's well understood that we all play a part in the company's success"
"Working here has a real liveliness to it, there is a constant buzz of people working hard on aligned goals that produce the right kind of results"
"Everyone is helpful and kind which is something unique that haven't seen in any other place I have worked before. I feel valued here. "
How To Apply
Protocase Inc will be accepting applications for this opportunity via their Human Resource Information System (HRIS), or other external site. Please follow the link and the instructions below carefully. Failure to do so may result in disqualification.
Intended Audience
This employment opportunity is open for: Canadian, Permanent Residents, and Temporary Residents who are able to work for any employer in Canada (Study Permit and Open work permit holders).
Only applicants who are authorized to work in Canada will be considered.
Location Information
Community

Sydney

County

Cape Breton Regional Municipality

Province

Nova Scotia

Country

Canada
Opportunity Information
Employer

Protocase Inc

NOC Code

Manufacturing managers (0911)

Experience Required

Yes

Available Openings

1

Pay Type

Salary

Remuneration

43000.00

Estimated Weekly Hours

—

Start Date

September 12th 2022

End Date

—

Language

English

Language Proficiency Level

Intermediate (CLB 5-7)

Posted on

August 30th 2022

Expires

September 26th 2022
Employer Profile - Protocase Inc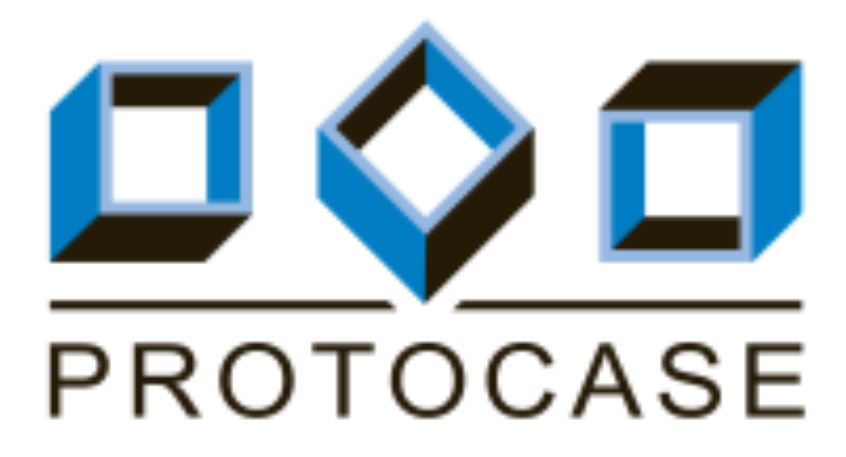 View Website
View Facebook Page
General

Organization ID

10

Organization Name

Protocase Inc

Organization NAICS

Architectural and structural metals manufacturing (3323)

Location

Address

46 Wabana Court

City/Community

Sydney

Province

Nova Scotia

Country

Canada

Postal Code

B1N 1H7

Contact

Website

Facebook

Miscellaneous

Seasonal

No