Employment - Licensed Practical Nurse (LPN)
Licensed Practical Nurse (LPN)
Foyer Pere Fiset
Full-Time Part-Time Casual Union
Weekdays Weekends Evenings Nights Shift On-Call Holidays
Description
Job Title: Licenced Practical Nurse
Job Type: Permanent Part Time
Date Posted: June 30, 2023
Closing Date: Open until filled
Work Location: Foyer Père Fiset
Number of Positions: 1
We are searching for a Licenced Practical Nurse to join our team at the Foyer Père Fiset in Cheticamp, Nova Scotia.
What we offer:
Hourly wage range: $28.18 – $31.32 plus and shift, and weekend premiums
Paid breaks
Comprehensive health and dental benefits plan (eligible upon hire for part-time and full-time staff) including travel insurance and an Employee and Family Assistance Program
Vacation accrual
Pension plan with employer contribution
A $1,000 retention bonus in return for a 2-year commitment (paid upon completion of probationary period)
May be eligible for up to $5,000 relocation costs reimbursement
May be eligible for up to $5,000 toward tuition relief
Requirements
About the Job
Assists with the development, implementation, and evaluation of Resident Care Plans;
Provides leadership to Resident Care staff and oversees provision of quality of health services respecting the client's right to individualized planning of health services;
Works with Management and Resident Care Staff to promote communication and compliance on company policies and procedures;
Administers and records prescribed medication as per company policy and scope of practice;
Applies dressings and treatments according to physicians' orders and policy;
Assists with supervision, support, and evaluation of job performance of Resident Care staff.
About You
You are registered (or eligible to be registered) with the Nova Scotia College of Nursing;
You can work a schedule of flexible hours and shifts inclusive of days, evenings, weekends, and holidays;
You can provide a clear Criminal Record Check with Vulnerable Sector screening upon hire;
You have experience working with the elderly in a seniors' living or long-term care environment;
Alzheimer's and Dementia Care course is considered an asset;
You have a valid CPR & First Aid Certification.
About Us
County of Inverness Municipal Housing Corporation (CIMHC) is a Not-for-Profit Corporation under the authority of the Municipality of the County of Inverness. The Corporation is comprised of four (4) separate entities: two (2) Long Term Care Homes; Inverary Manor, (located in Inverness, NS) and Foyer Père Fiset (located in Cheticamp, NS) and two (2) Small Option Homes; Koster Huis (Mabou, NS) and Port Hood Small Options (Port Hood, NS).
Foyer Père Fiset is a 71-bed long-term care facility (10 which are RCF level and 1 respite room) located in Cheticamp, a traditional Acadian fishing village situated along the picturesque Cabot Trail, nestled between the majestic mountains of the Cape Breton Island highlands and the shining waters of the Gulf of St. Lawrence. Construction of a new modern state-of-the-art replacement facility is expected to begin in the fall of 2023 and open to residents in 2025.
Foyer Père Fiset values diversity in our workplace and we welcome all applicants. Only those who selected for an interview will be contacted.
*Our company policy requires all employees be vaccinated against COVID-19
How To Apply
Foyer Pere Fiset will be accepting applications for this opportunity via their Human Resource Information System (HRIS), or other external site. Please follow the link and the instructions below carefully. Failure to do so may result in disqualification.
Intended Audience
This employment opportunity is open for: Canadian, Permanent Residents, and Temporary Residents who are able to work for any employer in Canada (Study Permit and Open work permit holders).
Only applicants who are authorized to work in Canada will be considered.
Location Information
Community

Chéticamp

County

Inverness County

Province

Nova Scotia

Country

Canada
Opportunity Information
Employer

Foyer Pere Fiset

NOC Code

Licensed practical nurses (32101)

Experience Required

Yes

Available Openings

—

Pay Type

Hourly

Remuneration

To be Determined (Negotiable)

Estimated Weekly Hours

18.00

Start Date

October 2nd 2023

End Date

—

Language

English

Language Requirements

Ability to speak French is an asset

Language Proficiency Level

Posted on

September 6th 2023

Expires

October 6th 2023
Employer Profile - Foyer Pere Fiset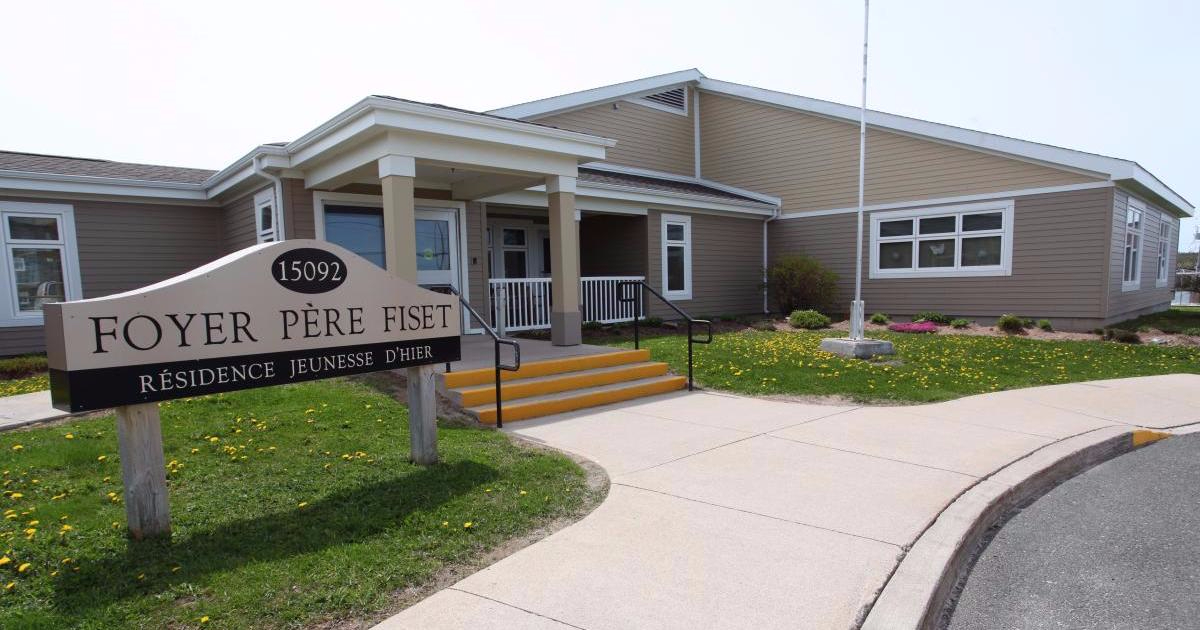 View Website
View Facebook Page
General

Organization ID

8

Organization Name

Foyer Pere Fiset

Organization NAICS

Health Care and Social Assistance (62)

Location

Address

15102 Cabot Trail Road

City/Community

Chéticamp

Province

Nova Scotia

Country

Canada

Postal Code

B0E 1H0

Contact

Website

Facebook

Miscellaneous

Seasonal

No