Employment - Nurse Practitioner (Eskasoni Health Centre)
Nurse Practitioner (Eskasoni Health Centre)
Eskasoni Health Centre
Full-Time Permanent
Weekdays Evenings
Description
POSITION SUMMARY:
The Nurse Practitioner (NP) provides Primary Health Care services, Illness/Injury Prevention, Chronic Disease Management, and Community Development services, using a population health approach in an interdisciplinary team of health providers in a First Nation setting. The service model is based on the principles of primary health care with the primary goal of supporting the Eskasoni First Nation community in meeting their health care needs. The Nurse Practitioner (NP) is a registered nurse with advanced educational preparation in nursing. As a member of an interdisciplinary team, the NP provides direct care to scheduled and unscheduled patients across the lifespan with a variety of health conditions and socioeconomic factors. The NP evaluates patient outcomes, provides consultation to and consults with other team members. The NP also utilizes research, leadership and educator knowledge and skills to support/provide health promotion, illness and injury prevention, and community development initiatives.
REPORTING RELATIONSHIP:
This position reports to the Health Director of Eskasoni Health Center
ESSENTIAL FUNCTIONS AND RESPONSIBILITIES:
Health Assessment and Diagnosis:
Completes a comprehensive health assessment including, but not limited to, physical, psychological, cultural, spiritual, and social needs of the patient/client.
Orders, obtains, performs and interprets diagnostic and laboratory screening tests in accordance with schedules "A" and "B" of the NANB Rules Respecting Nurse Practitioners.
Establishes a diagnosis.
Initiates appropriate treatment plan in cooperation with the patient/client and other team members as indicated.
Health Management of Acute and Chronic Conditions:
Demonstrates knowledge of current best-practice guidelines for the delivery of care
Prescribes, adjusts, and renews medications in accordance with Schedule "C" of the NANB rules respecting Nurse Practitioners.
Monitors, evaluates, and alters therapies and/or treatments when appropriate.
Patients are co-managed with primary care physicians
Initiates timely referral or collaboration with patient's primary care physician and/or other team members, as indicated.
Health Promotion and Disease Prevention:
Demonstrates knowledge and understanding of health promotion services and facilitates primary, secondary, and tertiary prevention strategies for all patients/clients
Incorporates risk reduction and disease and injury prevention strategies for all patients/clients
As part of the interdisciplinary team, participates in the development and implementation of community/population health interventions
Professional Role and Responsibilities:
Maintains the competencies as outlined in the Competency and Standards of Practice for Nurse Practitioners in Primary Health Care.
Actively participates as a team member to provide comprehensive care to all patients/clients.
Exemplifies and promotes excellence in advance practice nursing care.
Utilizes nursing and other research to support clinical knowledge and evidence-based practice
Assumes responsibility for self-directed professional development
Establishes a network of referral sources to accommodate the provision of care to patients/clients. Referral sources are internal and external to the organization.
Participates in the professional education activities at the health center.
NOTE: The above are basic and prime responsibilities; related and allied duties may be assigned from time to time as may become necessary to the operation of Eskasoni Health Programs and Services.
Requirements
JOB QUALIFICATIONS:
Baccalaureate degree in Nursing, Master's degree in Nursing preferred.
Eligible for Registration or registered with NANB as a Nurse Practitioner.
Current Basic Cardiac Life Support (BCLS) certification.
Comprehensive knowledge in caring for clients across the health continuum and throughout the client's lifespan.
Excellent interpersonal, oral, and written communication skills.
Demonstrated organizational and leadership skills.
Demonstrates knowledge and understanding of First Nation/Indigenous cultural practices and healing approaches.
Demonstrated ability to work cooperatively with other members of a team toward common goals.
Demonstrated ability to function independently in the role with recognized decision-making and problem-solving skills.
Demonstrated ability to critically analyze theory and research literature and apply to practice.
Physically able to perform assigned duties.
Completed Criminal and Vulnerable Sector Records Check.
Valid Driver's License.
How To Apply
Eskasoni Health Centre will be accepting applications for this position via email. Please follow the instructions below carefully. Failure to do so may result in disqualification.
Submit Resume, Cover Letter and 3 References to:
Email: jobs@eskasonihealth.ca, or mail to: c/o Karlee Francis, Eskasoni Health Centre, 4555 Shore Road, Eskasoni, NS
While we sincerely appreciate all applications, only those candidates selected for interviews will be contacted.
Intended Audience
This employment opportunity is open for: Canadian, Permanent Residents, and Temporary Residents who are able to work for any employer in Canada (Study Permit and Open work permit holders).
Only applicants who are authorized to work in Canada will be considered.
Location Information
Community

Eskasoni 3

County

Cape Breton Regional Municipality

Province

Nova Scotia

Country

Canada
Opportunity Information
Employer

Eskasoni Health Centre

NOC Code

Allied primary health practitioners (3124)

Experience Required

An Asset

Available Openings

1

Pay Type

To be Determined

Remuneration

To be Determined (Negotiable)

Estimated Weekly Hours

—

Start Date

—

End Date

—

Language

English

Language Proficiency Level

Fluent (CLB 10-12)

Posted on

June 8th 2022

Expires

July 8th 2022
Employer Profile - Eskasoni Health Centre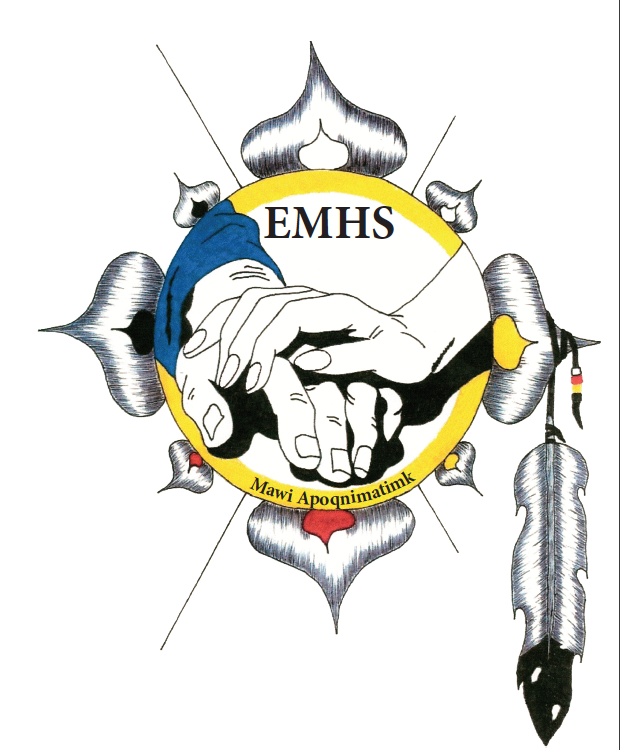 View Website
View Facebook Page
General

Organization ID

111

Organization Name

Eskasoni Health Centre

Organization NAICS

Offices of other health practitioners (6213)

Location

Address

4555 Shore Road

City/Community

Eskasoni 3

Province

Nova Scotia

Country

Canada

Postal Code

B1W 1B7

Contact

Website

Facebook

Miscellaneous

Seasonal

No