Job Details - Executive Director
ACAP Cape Breton
Full-Time
Weekdays Weekends Evenings
Description
REPORTS TO:
Board of Directors
SUMMARY:
The Executive Director is responsible for overseeing all day-to-day aspects of ACAP Cape Breton's operations while leading staff in pursuit of the organization's vision for a clean and healthy environment, a prosperous economy and population that is educated and empowered to make responsible choices for a sustainable future.
RESPONSIBILITIES:
Implementation of 2020-24 Strategic Plan for ACAP Cape Breton with the intention of building resilient, environmentally sustainable communities across Cape Breton Island:
Plan and organize community and stakeholder presentation of newly developed ACAP Cape Breton Strategic Plan: 2020-2024

Develop annual work plan that incorporates deliverables and action of strategic plan in addition to existing funding and service partnerships.

Develop measurement tool to track progress of Strategic Plan implementation.

Record and report on progress related to the implementation of Strategic Plan.
Liaise with individuals, industries, community groups, businesses, non-governmental agencies, and government to build formal and informal partnerships to address the target goals identified 2020-24 Strategic Plan.
Maintain and enhance effective relationships with businesses, community groups and individuals. This may include serving on committees of other organizations.

Have a broad-based knowledge of various agencies, community groups, businesses and government departments, maintaining contacts with people in these areas.

Expand and develop new relationships.

Continue an effective liaison with all of the above.
Provide support and coordination for the Board of Directors:
Maintain an effective relationship with the Board of Directors.

Oversee stakeholder communication and engagement.

Find new and creative ways to involve Stakeholders in ACAP activities and ways to recognize and reward their contributions.

Develop agendas with an effective balance between information dissemination and input from stakeholders.

Provide regular progress reports of activities and Strategic Plan implementation to the Board of Directors.

Provide timely reporting and updating of successes, challenges and upcoming events to the Board of Directors.
Provide administrative and financial management of all activities under the control of ACAP-Cape Breton.
Secure projects with adequate administrative fees to finance fixed costs associated with ACAP Cape Breton's office and outdoor learning spaces.

Secure adequate funds to further the goals and strategies of the 2020-24 Strategic Plan.

Ensure that the organization maintains financial integrity with all funding agencies.

Ensure that generally accepted accounting procedures are in place and provide timely and accurate financial statements that reflect the informational needs of the Board of Directors and other responsible agencies.

Ensure that complete and accurate supporting information is kept for all financial transactions and that it is easily accessible for external auditors.

Ensure that the financial accounting systems and bookkeeping for cash management, accounts payable, accounts receivable, credit control, and petty cash is adequate and properly maintained.

Ensure that cash and other assets are properly monitored through bank reconciliations, retail inventory reconciliations and equipment inventory tracking.

Manage the acquisition of capital assets and ensure that assets are properly recorded, amortized, and disposed of as appropriate.

Ensure that all statutory requirements of the organization are being met including Charitable Status, Payroll Withholding Taxes (CPP, EI), Income Tax, Goods and Services Tax, etc.

Prepare annual charitable return in a timely manner as appropriate.

Oversee all payroll functions to ensure that employees are paid in a timely and accurate manner, that annual T4s and T4As are issued, that statutory and benefits remittances are made on time, and employee insurance and benefits plans are properly managed.

Negotiate with Banks for lines of credit or other financial services as required and appropriate, including maximizing income where possible and appropriate.

Oversee the administrative functions of the organization including property/facility management, safety of the work environment, provision of furnishings and equipment, equipment leases, etc.

Ensure that appropriate insurance coverage is in place for the organization and the Board of Directors.

Monitor all legislation relevant to the organization (employment standards, occupation health and safety, human rights, etc) and all regulations on professional certification to ensure that the organization is compliant.
Manage and supervise staff
Hire staff to meet project requirements.

Give staff clear direction as to their duties and their role within the organization, length of term, salary level, and personnel policies.

Recognize and utilize staff to their full potential and allow for professional development when possible.

Conduct annual performance evaluations of staff when the term of employment exceeds six months.

Support, encourage and direct staff on an ongoing basis to successfully meet project objectives.
Perform other related duties as may be assigned by the Board of Directors
To Apply: Send cover letter and resume to acapemployment@gmail.com with the subject line as:
Job Application - Executive Director - Your Name
Additional Requirements
QUALIFICATIONS AND KEY CHARACTERISTICS:
University degree in a relevant discipline (Please describe in your cover letter how your education meets the needs of the position)

10 years progressive work experience and a minimum of five years of management experience

Significant experience working with a non-profit organization and a clear understanding of the legal rules and responsibilities for charitable organizations

Excellent leadership, communication, interpersonal and team development skills

Knowledge of government legislation affecting a non-profit, charitable organization, including GST/HST and Income Tax, Payroll, Employment Standards, Occupational Health & Safety, etc.

Excellent leadership skills.

Energetic and self-directed, with effective time management and organizational skills.

Strong analytical and planning skills.

Excellent communications skills, both oral and written.

Strong ability to build collaborative relationships.

Computer skills including competence with all Microsoft Office products.

Strong personal commitment to protecting the environment.
Job Information
Employer

ACAP Cape Breton

NOC Code

Senior managers (0014)

Experience Required

Yes

Available Openings

1

Pay Type

To be Determined

Pay Rate

To be Determined (Negotiable)

Estimated Weekly Hours

35.00

Start Date

November 23rd 2020

End Date

—

Language

English

Language Proficiency Level

Fluent (CLB 10-12)

Posted on

October 27th 2020
Employer Profile - ACAP Cape Breton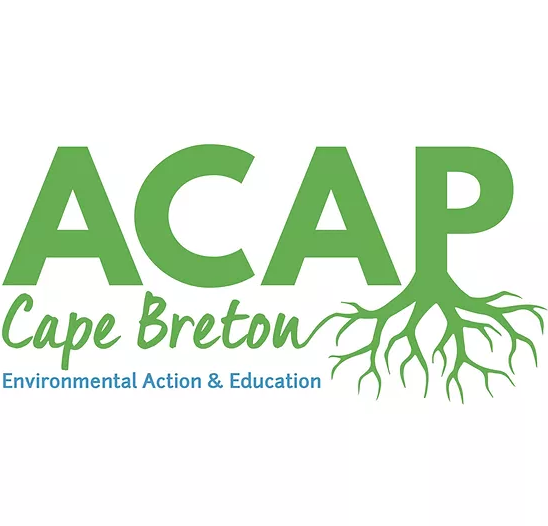 Visit Website
Visit Facebook Website
General

Organization ID

58

Organization Name

ACAP Cape Breton

Organization NAICS

Social advocacy organizations (8133)

Location

Address

90 Esplanade

City/Community

Sydney

Province

Nova Scotia

Country

Canada

Postal Code

B1P 1A7

Contact

Website

Facebook

Miscellaneous

Seasonal

No