Job Details - Food Security Project Manager - 1 Year Term
Food Security Project Manager - 1 Year Term
Eskasoni Mental Health Services
Full-Time Temporary
Weekdays
Description
Eskasoni Health Center is dedicated to providing high-quality health services, across the lifespan that are culturally appropriate, community-based and community-led. We aim to achieve excellence in health service delivery by working as individuals, as a team, and as a community to create healthy people and a healthy community.
Our employees enjoy a casual work environment, opportunities for development, and a real opportunity to make a difference. We are looking for individuals with strong community development, system navigation, and intervention skills with an openness to sharing their creative talents to enhance the well-being of our community, clients, and our workplace.
Key Responsibilities Include:
Manage the operations of a community kitchen, Food pantry and Take What You Need, Leave What You Can Food cupboard;
Create a weekly and monthly menu of meals, in collaboration with the Health Center Dietician, to be distributed throughout the community;
Assist in the ordering, securement, planning and distribution of healthy foods for utilization within the community kitchen;
Assist with forming partnerships, drafting proposals and obtaining a sustainable source of food items to outfit all food security initiatives;
Create a warm, safe, inviting, non-judgemental community kitchen environment, where community members are received, and made to feel welcome;
Work collaboratively with community fishers, hunters and UNIR to obtain traditional foods for utilization and distribution from all Food Security locations;
Organize traditional food hunting and fishing expeditions.
Requirements
Successful Candidate will have:
Previous experience working within the food (in)security sector;
Knowledge, and experience of community services and organizations;
Strong interpersonal skills and the ability to work effectively with a wide range of individuals within the organization and external to the community;
Good verbal and written communication skills with an ability to communicate complex information;
Be outgoing, flexible, tactful, polite, courteous and sensitive;
Possession of a valid driver's license;
Provide a Criminal Records check and Child Abuse Registry check;

Ability to speak Mi'kmaq required.
How to Apply:
For more information and a full job description visit www.eskasonimentalhealth.org.
Applicants should send a CV and cover letter to srudderham@eskasonihealth.ca by April 16, 2021.
Please note: selected candidates will be required to submit to a Criminal Records Check and Sexual Abuse Registry.
While we sincerely appreciate all applicants, only those candidates selected for interviews will be contacted.
Intended Job Posting Audience
This employment opportunity is open for: Canadian, Permanent Residents, and Temporary Residents who are able to work for any employer in Canada (Study Permit and Open work permit holders).
Only applicants who are authorized to work in Canada will be considered.
Location Information
Community

Eskasoni 3

County

Cape Breton Regional Municipality

Province

Nova Scotia

Country

Canada
Job Information
Employer

Eskasoni Mental Health Services

NOC Code

Administrative officers (1221)

Experience Required

Yes

Available Openings

1

Pay Type

To be Determined

Pay Rate

To be Determined

Estimated Weekly Hours

—

Start Date

May 3rd 2021

End Date

May 3rd 2022

Language

English

Language Requirements

Ability to speak Mi'kmaq is required

Language Proficiency Level

Intermediate (CLB 5-7)

Posted on

April 7th 2021

Expires

April 16th 2021
Employer Profile - Eskasoni Mental Health Services
Eskasoni Mental Health Services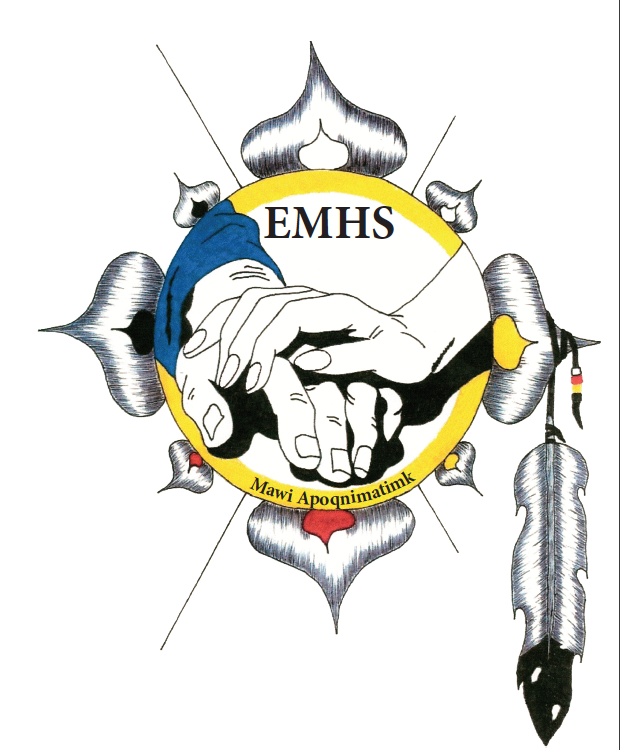 Visit Website
Visit Facebook Website
General

Organization ID

111

Organization Name

Eskasoni Mental Health Services

Organization NAICS

Offices of other health practitioners (6213)

Location

Address

4555 Shore Road

City/Community

Eskasoni 3

Province

Nova Scotia

Country

Canada

Postal Code

B1W 1B7

Contact

Website

Facebook

Miscellaneous

Seasonal

No