Employment - Registrar's Office Service Navigator
Registrar's Office Service Navigator
Cape Breton University
Full-Time Temporary
Weekdays
Description
In line with both CBU's Strategic and Academic Plans and under the direction of the University Registrar, this position is responsible for supporting all facets of the Office Registrar & Admissions and the student experience for new, current, and former students. This position reports to Associate Registrar, Admissions and Service Delivery.

The Registrar's Office Service Navigator Specialist is a key role within this unit and a direct connection for students to navigate through the various stages of the student lifecycle, from registration to graduation. The Registrar's Office Service Navigator provides support in the delivery of timely and accurate guidance to students who interact with the Registrar's Office. This position requires a strong commitment to providing a welcoming and positive experience for students.


SPECIFIC

RESPONSIBILITIES

:

Accept calls of enquiry for the Office of the Registrar and Admissions, including all calls about the application process.
Manage high-volume email accounts by responding questions in a timely and service-oriented manner.
Create a processes and shared resources guides that will provide useful cross-departmental support outlining frequently asked questions and responses.
Assist and assess the needs of those the unit serves through probing questions, and/or empathetic listening and making referrals and/or setting up appointments with other service areas and ensuring connection to the right services are made quickly and easily and barriers to services are reduced whenever possible.
Provide professional, proactive, student-focused, and exceptional front-line service in a variety of formats to a diverse student population, parents, guidance counsellors, alumni, as well as the wider university community.
Provide general advising on Cape Breton University's services, policies, and procedures.
Keep up-to-date on university policies as they relate to the Office of the Registrar and Admissions, including changes within the Academic Calendar, student financial policies, important academic dates, etc.
Utilize university's

ERP

system (Recruit, Advise, Colleague) to full functionality to support students, the Office of the Registrar & Admissions and other units within the institution.
Assist with processing student deferral requests.
Assist with Exams and Convocation preparation and other relevant events.
Develop and maintain call log and email filing/triage systems.
Assist with mailouts.
May be required to work evenings and weekends.
Provide support in other areas when staff are on vacation or off for personal reasons.
Other related duties as required.
Requirements
Completion of a minimum of two (2) years of university study or completion of a business diploma. Undergraduate degree an asset.
Minimum of two (2) years' experience working in an office setting, or completion of a diploma in business/office administration with one (1) year office experience.
Highly motivated, focused, and results-oriented with the ability to meet expectations in a fast-paced and dynamic client-service oriented environment.
Excellent interpersonal and communication skills, with tact and cultural sensitivity.
Ability to work in a team environment and maintain good working relationships with other university employees and departments.
Proficiency with MS Office Suite (Word, Excel, SharePoint, etc), database use, and ability to learn updated and/or new software quickly. Knowledge of Ellucian products (specifically Colleague, Recruit, Advise) would be an asset.
Ability to multi-task and prioritize responsibilities in order to meet needed deadlines;
Sound judgement skills and the ability to problem solve.
Ability to act with proper ethics, accountability and integrity, and demonstrated sound judgement and respect for the individual in all interactions with others.
Ability to maintain confidentiality and privacy at all times.
How To Apply
Cape Breton University will be accepting applications for this opportunity via their Human Resource Information System (HRIS), or other external site. Please follow the link and the instructions below carefully. Failure to do so may result in disqualification.
Intended Audience
This employment opportunity is open for: Canadian, Permanent Residents, and Temporary Residents who are able to work for any employer in Canada (Study Permit and Open work permit holders).
Only applicants who are authorized to work in Canada will be considered.
Location Information
Community

Sydney

County

Cape Breton Regional Municipality

Province

Nova Scotia

Country

Canada
Opportunity Information
Employer

Cape Breton University

NOC Code

—

Experience Required

Yes

Available Openings

—

Pay Type

To be Determined

Remuneration

To be Determined

Estimated Weekly Hours

—

Start Date

—

End Date

—

Language

English

Language Proficiency Level

Posted on

September 12th 2023

Expires

September 25th 2023
Employer Profile - Cape Breton University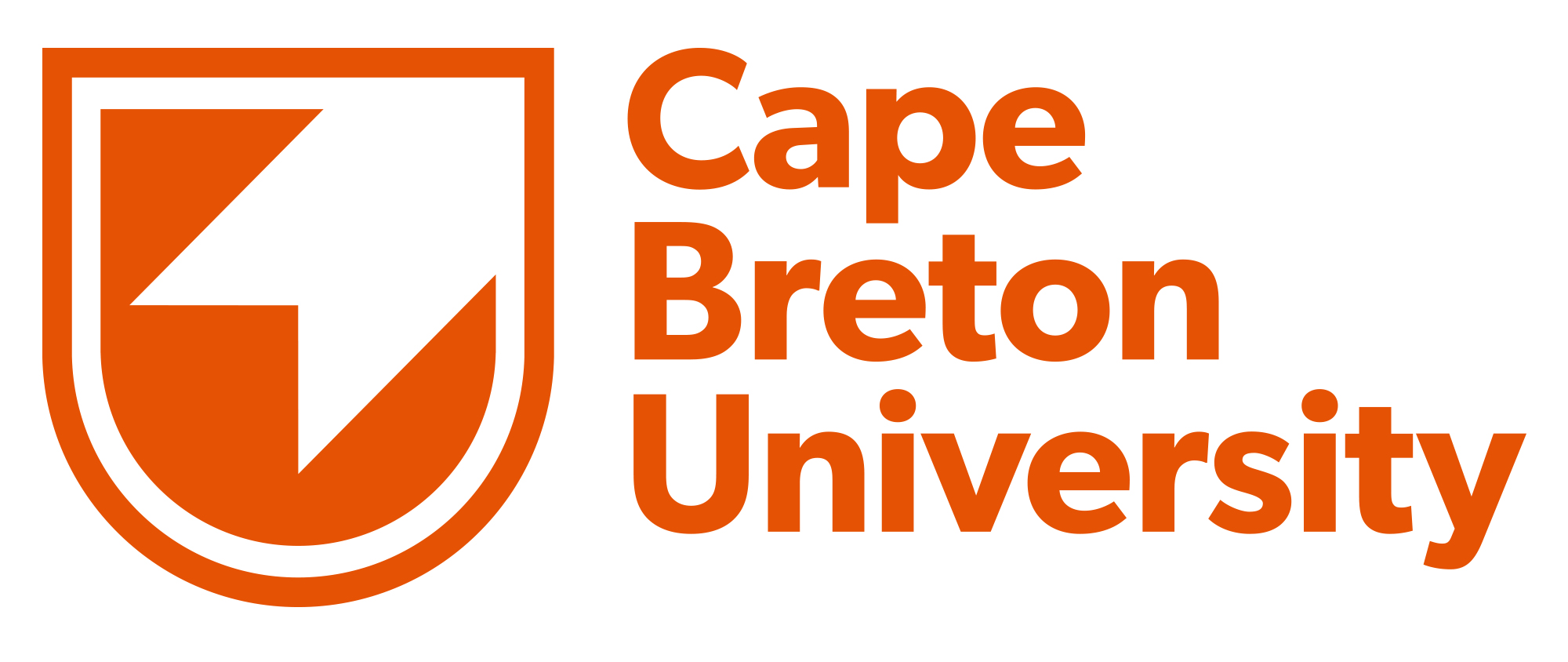 View Website
General

Organization ID

4

Organization Name

Cape Breton University

Organization NAICS

Educational Services (61)

Location

Address

1250 Grand Lake Road

City/Community

Sydney

Province

Nova Scotia

Country

Canada

Postal Code

B1P 6L2

Contact

Website

Miscellaneous

Seasonal

No