Employment - Occupational Therapist (OT) - Full Time / Permanent
Occupational Therapist (OT) - Full Time / Permanent
Northside Community Guest Home
Full-Time Permanent Union
Weekdays
Description
We are looking for an Occupational Therapist to join our dynamic team in Northside Community Guest Home.
As an Occupational Therapist, you will work closely with clients, families, caregivers, and a multidisciplinary healthcare team to help restore and maintain their optimal level of function in self-care, productivity, and leisure.
Responsbilties
Collaborate with clients, families, and caregivers to provide consultation, assessment, treatment, evaluation, and follow-up services in our long-term care facility.
Manage a busy caseload independently, establish individualized treatment plans, and use clinical judgment and decision-making skills to prioritize issues on a daily basis
Develop goals and treatment plans that are personalized and centered around the client's unique needs
Educate and support clients, families, and continuing care assistants on occupational therapy strategies and techniques
Adhere to all policies and procedures of the Northside Community Guest Home and maintain professional standards set by the Nova Scotia College of Occupational Therapists
Foster a culture of respect, safety, ethical practices, cultural awareness, and organizational health
Requirements
Master's or Bachelor of Science or equivalent in Occupational Therapy
Licensure with the provincial regulatory body, the College of Occupational Therapists of Nova Scotia, is mandatory
BLS-C certification
Excellent communication skills, both oral and written, with the ability to connect with patients/clients, families, healthcare providers, and staff
Ability to work independently and as part of a team, effectively plan, organize, and supervise
Flexibility and adaptability to the changing needs of the service and the program/facility
Work With Us
We offer a signing bonus, competitive salary, and benefits package, as well as opportunities for professional development and growth within the organization.
If you're passionate about helping people achieve their optimal level of function and thrive in a modern, collaborative, and supportive environment, we encourage you to apply now.
How To Apply
Northside Community Guest Home will be accepting applications for this position via email. Please follow the instructions below carefully. Failure to do so may result in disqualification.
If you meet these qualifications and requirements, please submit your resume at careers@nsguesthome.com for consideration and be a part of a great team with fantastic culture.
We look forward to hearing from you!
Email Address: careers@nsguesthome.com Apply here
Intended Audience
This employment opportunity is open for: Canadian, Permanent Residents, and Temporary Residents who are able to work for any employer in Canada (Study Permit and Open work permit holders).
Only applicants who are authorized to work in Canada will be considered.
Location Information
Community

North Sydney

County

Cape Breton Regional Municipality

Province

Nova Scotia

Country

Canada
Opportunity Information
Employer

Northside Community Guest Home

NOC Code

Occupational therapists (31203)

Experience Required

Yes

Available Openings

1

Pay Type

To be Determined

Remuneration

To be Determined

Estimated Weekly Hours

—

Start Date

—

End Date

—

Language

—

Posted on

September 5th 2023

Expires

October 1st 2023
Employer Profile - Northside Community Guest Home
Northside Community Guest Home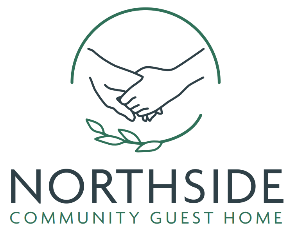 General

Organization ID

74931

Organization Name

Northside Community Guest Home

Organization NAICS

Health Care and Social Assistance (62)

Location

Address

11 Queen Street

City/Community

North Sydney

Province

Nova Scotia

Country

Canada

Postal Code

B2A 1A2

Contact

Miscellaneous

Seasonal

No