Employment - 45Drives Vertical Account Manager (Municipalities)
45Drives Vertical Account Manager (Municipalities)
Protocase Inc
Permanent
Description
About 45Drives
45Drives is a division of Protocase that develops, manufactures, markets, and sells ultra-large, customizable data storage servers. 45Drives is highly differentiated from mainstream computer manufacturers due to its open designs and relationships with the open-source software community. The company stays true to its community roots in its product development, technical support, marketing, and business practices.
Join a team that is revolutionizing the data storage industry by offering completely custom solutions at an affordable price.
Use your sales and marketing experience to effectively guide customers from a wide variety of industries to find the right data storage solution for their unique needs.
Be rewarded with a competitive annual salary and bonus structure, as well as great benefits, including medical, dental, pension plan, and more.
Live and work in a community that has quick commutes, affordable homes on generous plots of land, beautiful scenery and friendly people.
To learn more, visit http://www.45drives.com.
WHY 45Drives?
Full disclosure, we work a little differently around here. This isn't another job where you punch in and punch out, we come to work everyday because we wish to earn a living in a meaningful way. We believe too many people exist without finding joy and meaning in their everyday jobs. We spend at least 1/3 of our lives working, so to do this and not be fulfilled or find purpose is just wrong. We create workplaces where our people want to come to work in the morning and feel good when they go home at the end of the day.
Does this sound like something you would like to be part of and help grow?
Our Ethical Guidelines
Our customers are #1
Help Others Succeed
Build and Maintain Functional Relationships with Everyone
Trust
Openness, Honesty and Transparency
Respect
Common Sense
About the Opportunity
In this role, you will own a sales territory consisting of customer organizations that operate in certain specific industries of the fast-moving and high-potential segments of the large data storage market. Present areas of focus include North American municipalities and video post-production houses. This is enterprise-level sales.
Be part of a company that is completely reinventing how organizations viewed storage solutions. At 45Drives, every day is a new adventure. Our customers are working in some of the most innovative fields in the world, and they're relying on our solutions to get the job right. You will be responsible for creating and maintaining customer relationships, understanding their needs, and how we can address them. While working as a part of the sales team and in collaboration with representatives from the customers' organization, you will also get to help them to understand how our open source / open platform solutions will improve their business and their working lives!
Job Duties
Work with marketing to create and execute outbound campaigns in your vertical market.
Respond quickly, courteously and professionally to all inquiries and leads of any nature to determine if 45Drives is able to provide a product or service that will help the prospective customer.
Engage prospects and customers in a thorough consultation to ensure that we provide them with the optimal solution to suit their needs.
Be the team quarterback to connect our Engineering and Technical Services team with the customer's team members to ensure a world class experience during and after sale.
Ensure orders are entered correctly and expeditiously to maximize customer satisfaction.
Continuously explore opportunities to do more for your customers laterally across their organizations.
Perform all administrative tasks thoroughly and expeditiously to ensure smooth operations.
Provide timely reporting as required by the 45Drives Sales Manager.
Qualifacations and Skills
Calling all those with aptitude and attitude! We are looking for a dynamic candidate who enjoys interacting with people and is driven by sales goals.
While it would be awesome if you had technical knowledge of large data storage and open-source software, it is definitely not required. We excel at training the subject matter and customer profile knowledge required for the job. You must bring the aptitude, attitude, hunger to succeed and willingness to learn.
2 or more years in a B2B sales role
Strong verbal and written skills
Resilient and fearless attitude
Willing to learn new things and adopt new technologies
Well organized, able to handle multiple customer projects simultaneously
Proactive in finding paths to success
Criminal record check and security clearance
*Some flexibility in work hours is required as your primary work hours will match business hours in the geographical territory to which you are assigned (ranging from 10am-6pm for territories in Eastern Time zone, and noon – 8pm for territories in Pacific Time zone).*
The below would be considered a major asset:
Post-secondary education in relevant field
Experience selling to local government bodies
Experience working with sales and marketing teams to develop a market
Experience in team-selling
About the Benefits:
Besides a salary and performance-based bonus structure that starts ranging between $60,000, and $100,000 (with the potential to earn more!) you will also enjoy the following benefits
Medical, Dental, Life Insurance, Group Insurance Benefits, cost-shared YMCA membership and Pension Plan (RRSP and DPSP) at six months of employment
Two weeks' vacation (three weeks' vacation at three years of employment; four weeks 'vacation at five years)
Regular social events including seasonal parties and weekly departmental lunch and learns!


Although our business is growing, our team remains supportive, inclusive and tight-knit. Continuous improvement has always underpinned our success and we actively foster an environment of open communication, creative collaboration and the sharing of ideas. Don't miss out on the opportunity to be a Leader in Eastern Canada's best place to work!
What's it really like to work with us? Here's what some of our current employees had to say!
"I have supervisors who truly care about me and are always ready to offer help."
"You get to impact those customers who are changing the world for the better."
"Everyone has a true voice and it allows for people with a passion for their job to thrive like nowhere else I've seen."
How To Apply
Protocase Inc will be accepting applications for this opportunity via their Human Resource Information System (HRIS), or other external site. Please follow the link and the instructions below carefully. Failure to do so may result in disqualification.
As part of your application, we ask that you complete the assessment provided here (unless you have already done so for previous applications with us as you are not required to complete it more than once): https://protocase.prevuehub.com/selfregistration?url=n5%7CNl
Intended Audience
This employment opportunity is open for: Canadian, Permanent Residents, and Temporary Residents who are able to work for any employer in Canada (Study Permit and Open work permit holders).
Only applicants who are authorized to work in Canada will be considered.
Location Information
Community

Sydney

County

Cape Breton Regional Municipality

Province

Nova Scotia

Country

Canada
Opportunity Information
Employer

Protocase Inc

NOC Code

Technical sales specialists - wholesale trade (62100)

Experience Required

Yes

Available Openings

1

Pay Type

To be Determined

Remuneration

To be Determined (Negotiable)

Estimated Weekly Hours

40.00

Start Date

January 3rd 2023

End Date

—

Language

English

Language Proficiency Level

Posted on

November 30th 2022

Expires

January 30th 2023
Employer Profile - Protocase Inc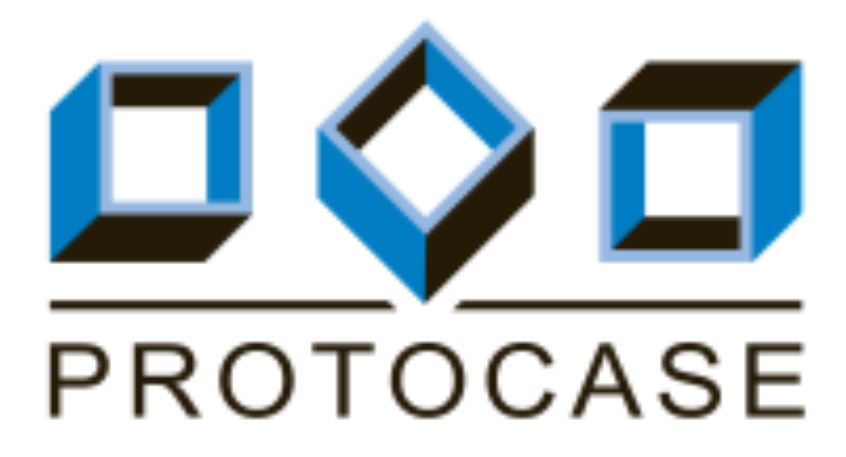 View Website
View Facebook Page
General

Organization ID

10

Organization Name

Protocase Inc

Organization NAICS

Architectural and structural metals manufacturing (3323)

Location

Address

46 Wabana Court

City/Community

Sydney

Province

Nova Scotia

Country

Canada

Postal Code

B1N 1H7

Contact

Website

Facebook

Miscellaneous

Seasonal

No