Employment - Protocase Vertical Marketing Specialist (New Aerospace!)
Protocase Vertical Marketing Specialist (New Aerospace!)
Protocase Inc
Permanent
Description
About the Organization:
Established in 2001, Protocase Inc offers unique custom manufacturing to the engineering, design, and research industries by combining advanced manufacturing techniques with innovative software. Using the expertise and dedication of more than 350 employees, Protocase is proud to have a client base of over 16,000 customers throughout North America and around the globe. Customers include Boeing, L3, Raytheon, Google, Apple, Microsoft, NASA, MIT and many more.
To learn more about the company, visit http://www.protocase.com.
Why Protocase?
At Protocase, we are helping the brightest minds in engineering, innovation and research to get their projects done faster. Our ultra-fast Leadtime of 2-3 days allows our customers to get their custom parts in hand quickly so they can meet critical timelines and keep on track with their development.
Without us, our customers' innovating would stall and lag. They don't have time to wait.
Our customers come from a variety of industries, including defense, medical, audio/visual, entertainment and many more. Where there is innovation, there is a fit for Protocase. That's why we're focused on the new aerospace industry – and its massive potential for growth.
Join a company that has revolutionized custom manufacturing for engineers, designers and scientists all over the world.
Join a team that has a positive workplace culture, based on each of us contributing to our common goals while respecting and supporting each other.
Be rewarded with a competitive compensation package with great benefits, including medical, dental, pension plan, and more.
Live and work in Cape Breton, a wonderful community that has quick commutes, affordable homes on generous plots of land, beautiful scenery, and friendly people.
Are you the right talent to take us to the next level?
Our Values
Our Customers are #1
Help Others Succeed
Build and Maintain Functional Relationships with Everyone
Trust
Openness, Honesty and Transparency
Respect
Common Sense
About the Opportunity:
As the Strategic Vertical Marketer at Protocase Inc, you will be digging into the emerging new aerospace industry (which includes private space, electric aviation and others) – the new players in the market who are disrupting the aerospace sphere and taking to the skies far faster than the legacy companies.
You will be researching this industry, and the companies poised to break through. Research doesn't mean sitting behind a computer, doing some web searches and recording your findings into a 20-page report that will sit on your desktop for months. When we say research, we mean you'll be analyzing customer interactions and talking to people – and then putting those findings into action quickly with marketing tactics in order to reel in new customers.
You'll be talking with our current aerospace and electric aviation customers in order to find out what makes them tick, their pain points and how Protocase helps them accelerate their timelines and innovate faster.
Using this knowledge and research, you'll craft marketing campaigns and other creative strategies to get the attention of aerospace companies who haven't yet discovered how Protocase will make their prototyping far easier and shorten their project timelines. You will work directly with a strategic sales account manager dedicated to the aerospace industry, with the support of a full-service marketing team that can create the assets you need in order to succeed.
About the Benefits:
This position offers an annual salary that will range between $40,000 and $60,000 (dependent upon education and experience) you will also enjoy the following benefits:
A flexible, exciting and positive work environment
Medical, Dental, Life Insurance and Group Insurance Benefits at six months
Two weeks' vacation (three weeks' vacation at three years of employment; four weeks' vacation at five years)
Company Pension Plan at six months
Cost-shared YMCA membership for you and your family at three months
Regular social events, including team lunch & learns and staff parties
What's it really like to work with us? Here's what some of our current employees had to say!
"I have supervisors who truly care about me and are always ready to offer help."
"You get to Impact those customers who are changing the world for the better."
"Everyone has a true voice and it allows for people with a passion for their job to thrive like nowhere else I've seen."
Requirements
If you've got a bright, curious mind and a self-starter attitude, we want to hear from you. We don't expect (or want!) you to know everything, but you must have the maturity and clarity to understand that you will only learn more by asking questions and digging in. You should be unafraid to try things, and see what sticks.
Post-secondary education in a relevant field (equivalent life experience works too!)
Strong communication skills
Knowledge and experience in digital-marketing campaigns
Love of learning about people and finding out what makes them tick
Enjoy collaborating with others
Passion for technology and innovation – you enjoy learning about what's being developed in the world in order to advance humanity
How To Apply
Protocase Inc will be accepting applications for this opportunity via their Human Resource Information System (HRIS), or other external site. Please follow the link and the instructions below carefully. Failure to do so may result in disqualification.
See more about this role by watching the video below!
Are You Our New Vertical Marketing Specialist? (New Aerospace!)
As part of your application, we ask that you complete the assessment provided here (Please note you only need to complete this assessment once, as we will keep it on file for all applications in the future) https://protocase.prevuehub.com/selfregistration?url=n5%7Cea
Intended Audience
This employment opportunity is open for: Canadian, Permanent Residents, and Temporary Residents who are able to work for any employer in Canada (Study Permit and Open work permit holders).
Only applicants who are authorized to work in Canada will be considered.
Location Information
Community

Sydney

County

Cape Breton Regional Municipality

Province

Nova Scotia

Country

Canada
Opportunity Information
Employer

Protocase Inc

NOC Code

—

Experience Required

An Asset

Available Openings

1

Pay Type

To be Determined

Remuneration

To be Determined

Estimated Weekly Hours

40.00

Start Date

January 2nd 2023

End Date

—

Language

English

Language Proficiency Level

Posted on

November 30th 2022

Expires

January 30th 2023
Employer Profile - Protocase Inc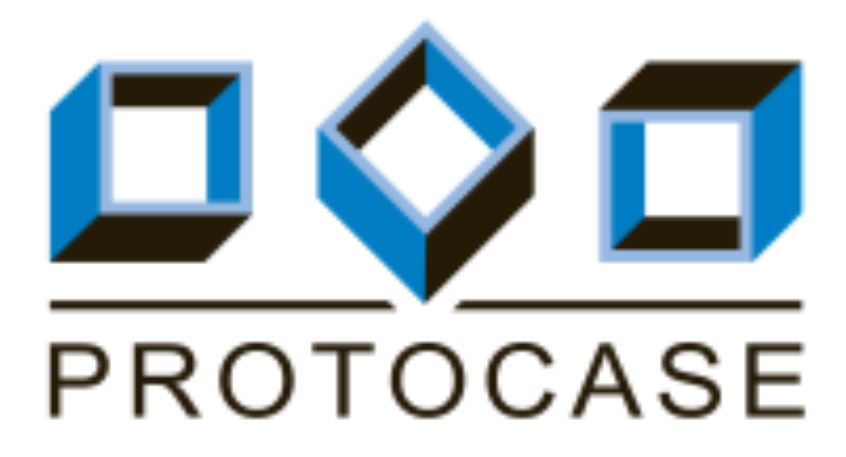 View Website
View Facebook Page
General

Organization ID

10

Organization Name

Protocase Inc

Organization NAICS

Architectural and structural metals manufacturing (3323)

Location

Address

46 Wabana Court

City/Community

Sydney

Province

Nova Scotia

Country

Canada

Postal Code

B1N 1H7

Contact

Website

Facebook

Miscellaneous

Seasonal

No