Employment - In.Business Atlantic Regional Manager
In.Business Atlantic Regional Manager
Cape Breton University
Full-Time Permanent
Weekdays
Description
Unama'ki College, formerly known as Mi'kmaq College Institute, was established in 1999 to become the focal point for the advancement of Mi'kmaq scholarship, language, and programs at
CBU
. Unama'ki College is a primary vehicle for
CBU
to work in partnership with the Mi'kmaq Nation in Mi'kma'ki to achieve goals or mutual interest, specifically those related to the preservation and achievement of Mi'kmaq culture, heritage and language within a post-secondary context.
The Atlantic Regional Manager will work with the Director, Business Operations to focus on high school student recruitment and encourage the study of business and related disciplines through the delivery of the established In.Business mentorship program.
Worksite will include CBU's Membertou Office.
SPECIFIC

RESPONSIBILITIES

:

The Atlantic Regional Manager will join the Unama'ki College team, and under the guidance and supervision of the Director, Business Operations, will be responsible for:
The continuing development and delivery of the In.Business Atlantic Region.
Executing strategic objectives and initiatives, including:
o identifying and recruiting Indigenous high school students;
o identifying and recruiting of Indigenous business mentors;
o establishing and maintaining key contacts; and
o identifying funding and other opportunities that benefit Unama'ki College.
Establishing and maintaining productive partner, community, and stakeholder relationships, including collaboration with internal

CBU

schools and departments.
Planning and hosting two regional conferences.
Developing and maintaining a regional budget.
Project tracking.
Logistics.
Reporting.
Administrative support.
Assisting and supporting the team.
Other duties as assigned.
Requirements
A Master's Degree is preferred but exceptional candidates with a Bachelor's degree with extensive, demonstrated experience may be considered. Discipline areas of Business, Regional and Community Economic Development and/or Education are preferred.
Knowledge of Indigenous communities and experience working with and in communities is essential.
Demonstrated capacity for proposal writing, administrative support and reporting is essential.
Demonstrated capacity for organization with attention to detail in a multi-task environment is required.
A self-starter with a strong work ethic and able to work well with other disciplines is essential.
Effective relationship management, strong verbal and written communication, and presentation skills is required.
A demonstrated ability to deliver on major collaborative partnerships with external partners in a timely and professional manner, including execution of multiple short- and long-term projects simultaneously is required.
Willingness and ability to travel.
Proficiency with word processing, Excel spreadsheets and PowerPoint presentation development is required.
Cape Breton University is committed to employment equity, diversity, and inclusion. Applications from Indigenous persons with community experience in and with L'nu communities are especially encouraged to apply for this role. Indigenous candidates are encouraged to self-declare in their application documents. Additional information may be requested to support your Indigenous self-declaration during the recruitment process.
How To Apply
Cape Breton University will be accepting applications for this opportunity via their Human Resource Information System (HRIS), or other external site. Please follow the link and the instructions below carefully. Failure to do so may result in disqualification.
Intended Audience
This employment opportunity is open for: Canadian, Permanent Residents, and Temporary Residents who are able to work for any employer in Canada (Study Permit and Open work permit holders).
Only applicants who are authorized to work in Canada will be considered.
Location Information
Community

Sydney

County

Cape Breton Regional Municipality

Province

Nova Scotia

Country

Canada
Opportunity Information
Employer

Cape Breton University

NOC Code

—

Experience Required

Yes

Available Openings

—

Pay Type

To be Determined

Remuneration

To be Determined

Estimated Weekly Hours

—

Start Date

—

End Date

—

Language

English

Language Requirements

Bilingualism is considered an asset.

Language Proficiency Level

Fluent (CLB 10-12)

Posted on

September 20th 2022

Expires

October 5th 2022
Employer Profile - Cape Breton University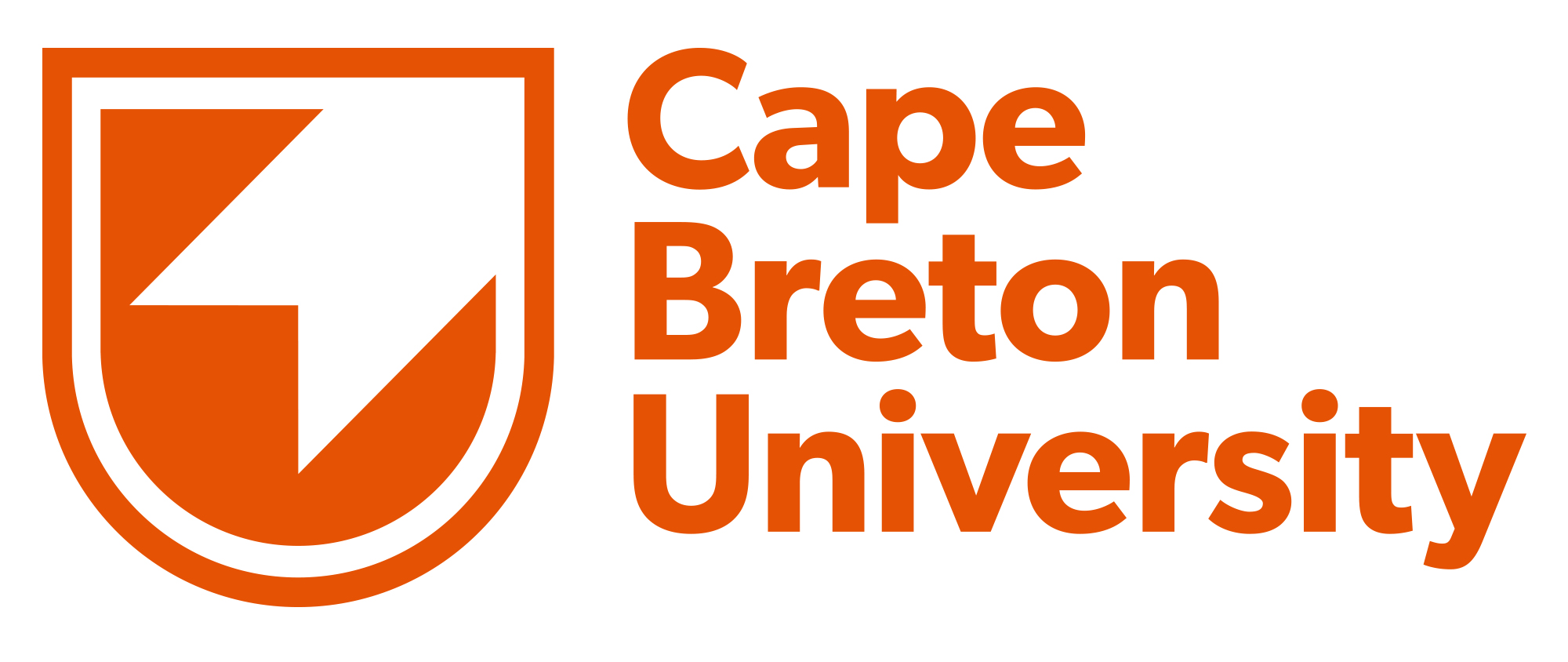 View Website
General

Organization ID

4

Organization Name

Cape Breton University

Organization NAICS

Universities (6113)

Location

Address

1250 Grand Lake Road

City/Community

Sydney

Province

Nova Scotia

Country

Canada

Postal Code

B1P 6L2

Contact

Website

Miscellaneous

Seasonal

No